Unique listings, hand-sewn embroideries, is what is what it's about in a world with many sellers. Joanna can create unique and customized gifts that can be received in 2 weeks! This is what makes a shop stand above the rest. Catering to someone's needs, as time is sometimes a factor for people, as well as offering that unique gift idea.
Hand-Sewn Embroideries
Hand-sewn embroideries by Littlesasquatch is such a cool gift idea. Her designs are inspired by movies, books, and great movies. She loves working with vintage 1970's fabrics.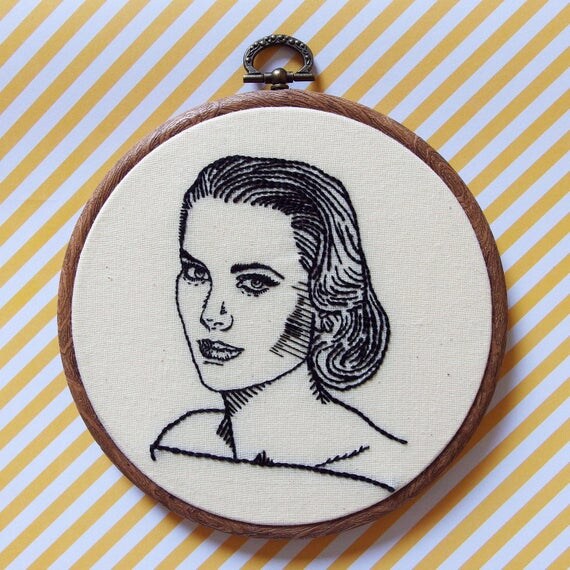 Hand-sewn embroidered detail of Princess of Monaco, Grace Kelly.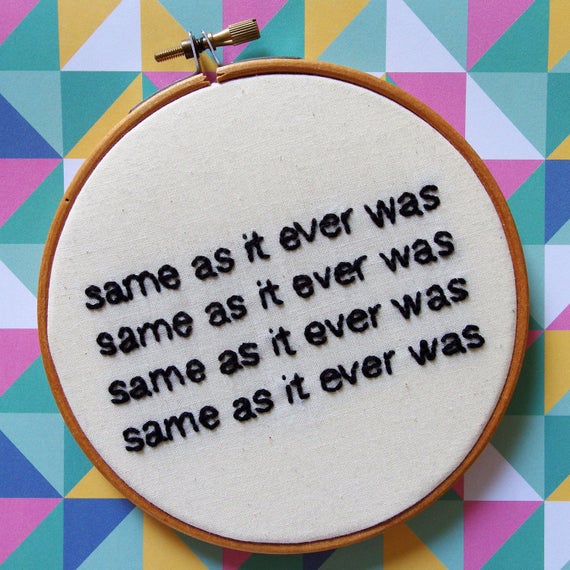 Talking Heads lyrics "Once in a Lifetime", stitched in black.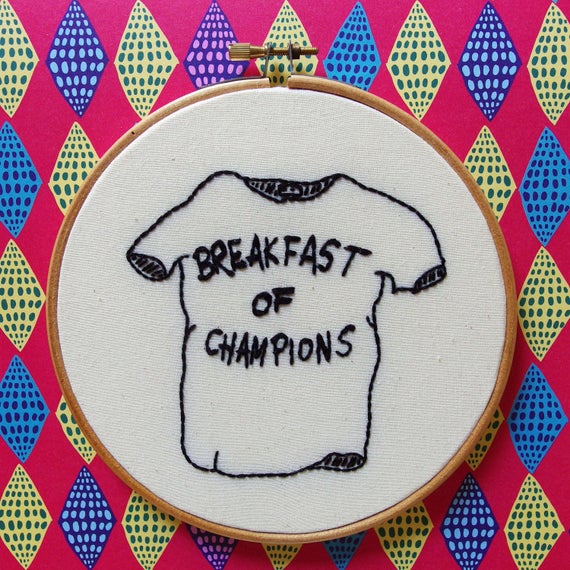 Kurt Vonnegut's illustration from the book 'Breakfast of Champions' in black.
---
WANT TO FIND OUT HOW TO INCREASE YOUR SHOP SALES?
Are you on page one when people search for your product?
If you are, do they click on your listing?
If they click, are they ordering?
If not, why are your competitors getting your orders?
We have the steps to show you how to increase your shop sales.
Click here  to receive solid tips to help your shop!