Having just attempted to shop for Easter Dresses, I am amazed by Cindy's attention to detail in her item descriptions in her Shop. She explains how the dress fits, what type of body style probably won't work for this dress, how to measure for the dress, etc. She even has a link for a matching hairbow! How clever and how customer-friendly!
Easter Dresses
These gorgeous and unique Easter Dresses catch your eye right away. However, the "Item Details" are what make the sale. Cindy at 8thDayStudio has done a remarkable job walking you through all the considerations necessary when purchasing these dresses. You are not left to dig around her website, like so many others, to try and figure out sizing or how to measure or type of fabric, etc.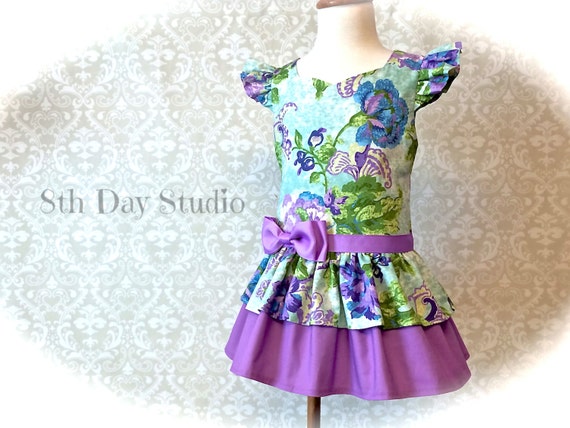 Purple and green on a teal background with sweetheart neckline, double-tiered skirt, and matching purple trim is elegant for any toddler.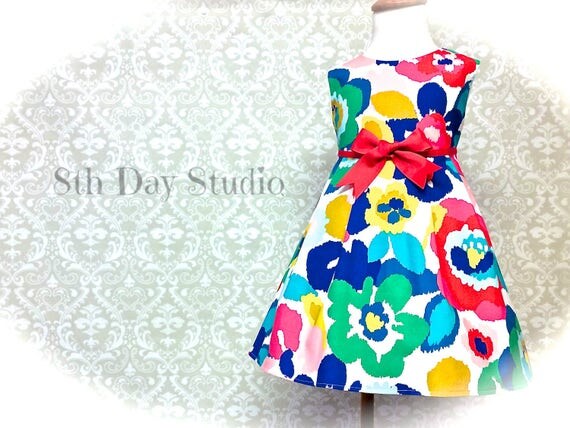 Perfect for Easter, this all cotton, multi-colored floral dress lined for comfort and quality is ready to ship.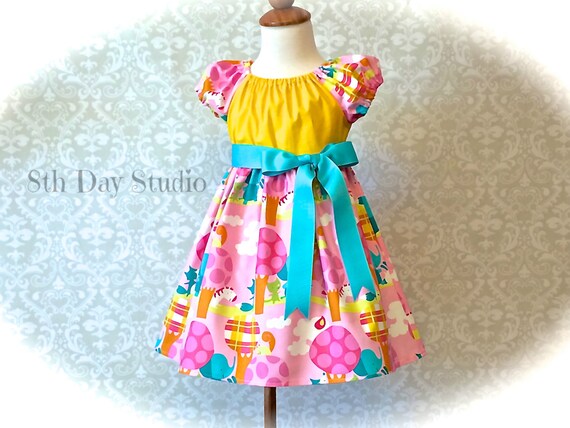 Elephants, raccoons, squirrels and more frolick in this adorable Easter dress in pink, yellow, and turquoise.
---
WANT TO FIND OUT HOW TO INCREASE YOUR SHOP SALES?
Are you on page one when people search for your product?
If you are, do they click on your listing?
If they click, are they ordering?
If not, why are your competitors getting your orders?
We have the steps to show you how to increase your shop sales.
Click here to receive 4 steps to help your shop!